UN LEURRE QUI A FAIT SES PREUVES DEPUIS PLUS DE 40 ANS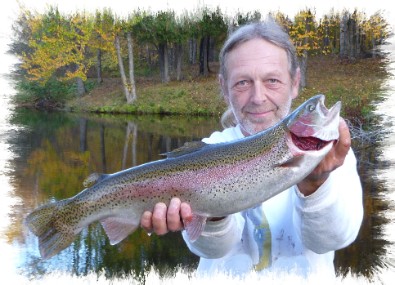 POUR LANCER - TRAINER - DANDINER
FOR CASTING - TROLLING - JIGGING
Historique
En affaire dans le domaine de la pêche depuis 1984 comme détaillant, j'ai obtenu l'exclusivité de la Grabber au Canada en 1991. Depuis 1996 je suis fabricant et distri- buteur des "Weaver Grabber" situé a Val-Des-Bois, Qc.
Secret bien gardé, cette cuillère est extraordinaire pour la truite été comme hiver.
About Me
I've been involved with the fishing retail industry since 1984 and have exclusive rights to make and distribute the Grabber Spoon in Canada since 1991. Since 1996 I've been making and distributing "The Grabber" in Val-Des-Bois, Quebec.
This extraordinary spoon has been the best kept secret for trout fishing year round - Even on ice

*GRABBER*GRABBER*GRABBER*GRABBER*GRABBER*GRABBER*
Achat en Gros ( pour 30 + vous pourriez économiser en achetant c.o.d) contactez nous
Pour les détaillants et pourvoiries s'il vous plait contactez nous au 1-819-454-6611 ou par email leurresweaver@gmail.com
Bulk Orders ( for 30 + you could save by purchasing c.o.d.) contact us
Bulk orders available to all retailers and outfitters, please call 1-819-454-6611 or email us at leurresweaver@gmail.com
Entrez dans 'letang et les poisson vous suiveront, cliquer pour nourrir / Enter the pond and the fish will follow you, click to feed!